Procella is a horizontally scalable, eventually consistent, distributed column store leveraging lambda architecture to support both realtime and batch queries [1]. Let's define those terms one at a time:
Horizontally scalable means YouTube can spin up more machines and Procella will distribute queries to the new machines automagically.
Procella doesn't support strong database isolation levels (the I in

ACID

). Queries support read uncommitted isolation which can cause dirty reads. A dirty read occurs when a transaction sees uncommitted changes from another transaction.
The lambda architecture means there are two write paths. The first path, called the real-time write path, aims for low latency and writes into an unoptimized row-store that's immediately available for queries. The second, called the batch write path, ingests large quantities of data into an optimized columnar format. The query path merges changes from both real-time and batch storage to unify results.
Distributed means the data is sharded across multiple servers.
A column store refers to how the database physically stores data. See the figure below for how we might store a table with three columns: event_id, time, and path.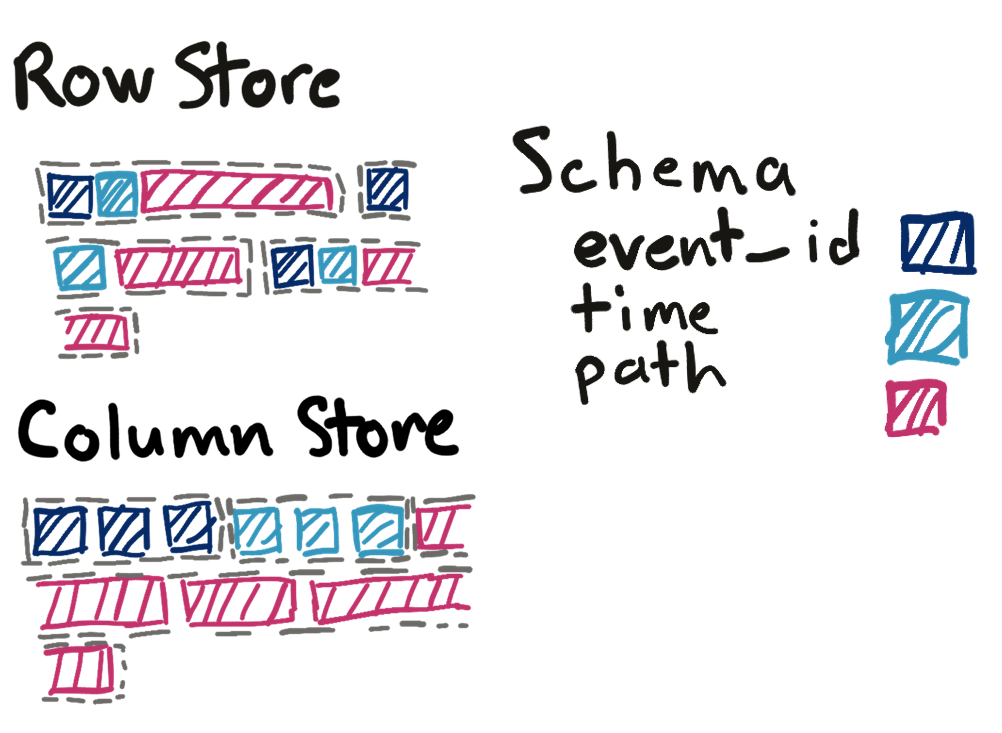 Continue reading